907 Shady Circle, Centerville TN 37033 TEL: 931-729-9911 FAX: 931-729-9595
Puppet Figure Creation for Dolly Parton's Imagination Playhouse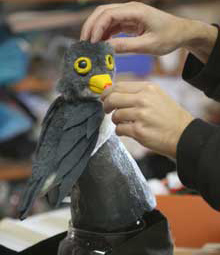 Artistree and Wood and Strings Theatre are proud to announce "Escape from the Zoo!" the newest addition to our puppet family. Leon Fuller, Clarissa Lega, founders of Wood and Strings Theatre, have teamed up with visiting artist, Brad Shur a graduate of Rhode Island School of Design. He has built puppet characters for commercial ventures including the Dollywood project with Lega and Fuller. Together, they have created the ultimate petting zoo in this new show. "Escape!" is an interactive strolling puppet experience featuring a truly wild cast of characters. For months they've planned the perfect escape, a breakout from the city zoo! They're free from their cages and on the run. Now, with the determined (but dim) Zookeeper hot on their tails, net in hand, the fugitive animals must blend in with the regular folk. Their very freedom depends on their ability to pass themselves off as human. Who would suspect a rhino in a Hawaiian shirt?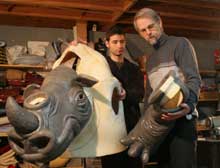 With richly crafted moving sculpture brought to life through the technical wizardry of Artistree, "Escape!" brings a giraffe, a whole stack of monkeys, and a rhino (complete with oxpecker bird) to fairs and festivals everywhere. These puppets are packed with exquisite detail. From material to mechanism, these new creatures draw on Wood and Strings' two decades of experience creating shows. The show itself will also be different from anything the company has done before. Using improvisation and physical theater, our performers will bring the zoo to life, but instead of happening on a stage where audiences simply watch, this show spills out around them and they become a part of it.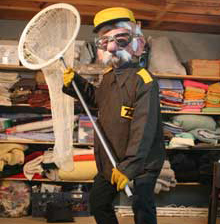 Artistree's Wood and Strings Theatre tours nationally. In the past 16 years, they have been presented in outstanding performing arts centers across the nation and produced festival events in South America. In addition to "Escape from the Zoo!" They have four main stage puppet productions, based on folklore, myths and legends from across the globe. Yearly, they do more than 300 performances and are seen by over half a million people. In addition they have designed and constructed puppets ranging from marionettes to traditional Japanese Bunraku. They have created singing trains and twelve foot tall giants for clients such as Dollywood, the Nashville Library, and the Nashville Ballet.
See some of the work we did for

Dollywood

!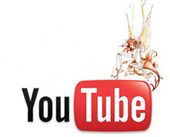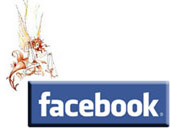 All material copyright Wood and Strings Theatre ©2011