907 Shady Circle, Centerville TN 37033 TEL: 931-729-9911 FAX: 931-729-9595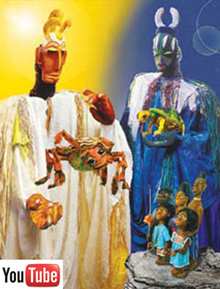 ANANSE! ...early in the day
Ananse the Spider, trickster of Ashanti folklore, witnesses the early day when animals and life are new. Sharing comical adventures with dozens of other characters, he leaves his mischievous mark on life, or "so the story goes." Drawing inspiration from West African music, masks, costumes, and oral traditions, this production brings to the stage their vibrant scenic splendor and magic.
OUTREACH: Describing the intricate engineering employed to move the many characters, the informance links modern technology with age old techniques from traditional cultures. (60 minute program)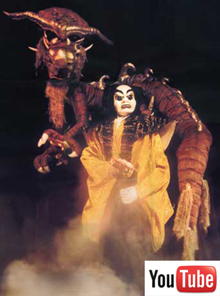 Out of the Mist a Dragon
Using elegant reproductions of the classic Bunraku puppets of Japan, a romantic drama unfolds that reaches into the world of myth and legend to portray a young man's journey of self-discovery. His encounters with traditional folk puppets from North America, England and Indonesia give exotic glimpses of puppetry styles rarely seen in this country.
OUTREACH: An entertaining post show informance examines the various styles of puppetry and the cultures that created them. (50 minute program)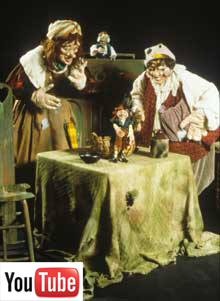 An Ire-ish Tale
In a wild romp and stomp during an elfin visit, two silly people show how three wishes in the wrong hands can create hilarious havoc. They learn lessons about greed they shall not soon forget. This wonderful slapstick production is performed by outlandish "larger than life" body puppets and elaborate, rod style elves, casting a spell of brownie magic only found on the Emerald Isles. Oh, be sure to keep a firm grip on your gold and a sharp eye out for the "Wee Folk!"
OUTREACH: A demonstration of how failure becomes success through perseverance. (50 minute program)(60 minute program)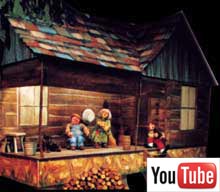 Backwoods Ramblin'
From the front porch of his hill country cabin, the lively antics of Grandpa Will's family and friends, enthrall all who "happen by." Rich Appalachian folklore springs to life through tall tales and toe tapping tunes, characteristic of America's cultural heritage.
OUTREACH: A lively after show informance describes the process of creating a large scale marionette production (50 minute program)
Need a 90 minute program? Try the "Double Feature."
An unforgettable evening of puppetry that begins with the raucous comedy, "An Ire-ish Tale" and after a brief intermission, continues with the elegant sophisticated drama, "Out of the Mist... a Dragon"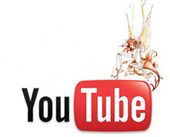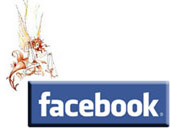 All material copyright Wood and Strings Theatre ©2011